Public transportation is not the cultural norm in Minneapolis. After countless conversations and hours of commuting on the bus myself, I realized that it is the unfamiliarity with the system that hinders most people from getting out of their cars and into buses and light rails. To help remove the intimidation factor, I imagined a friendly, sassy companion during the growing pains of first time commuting via public transportation.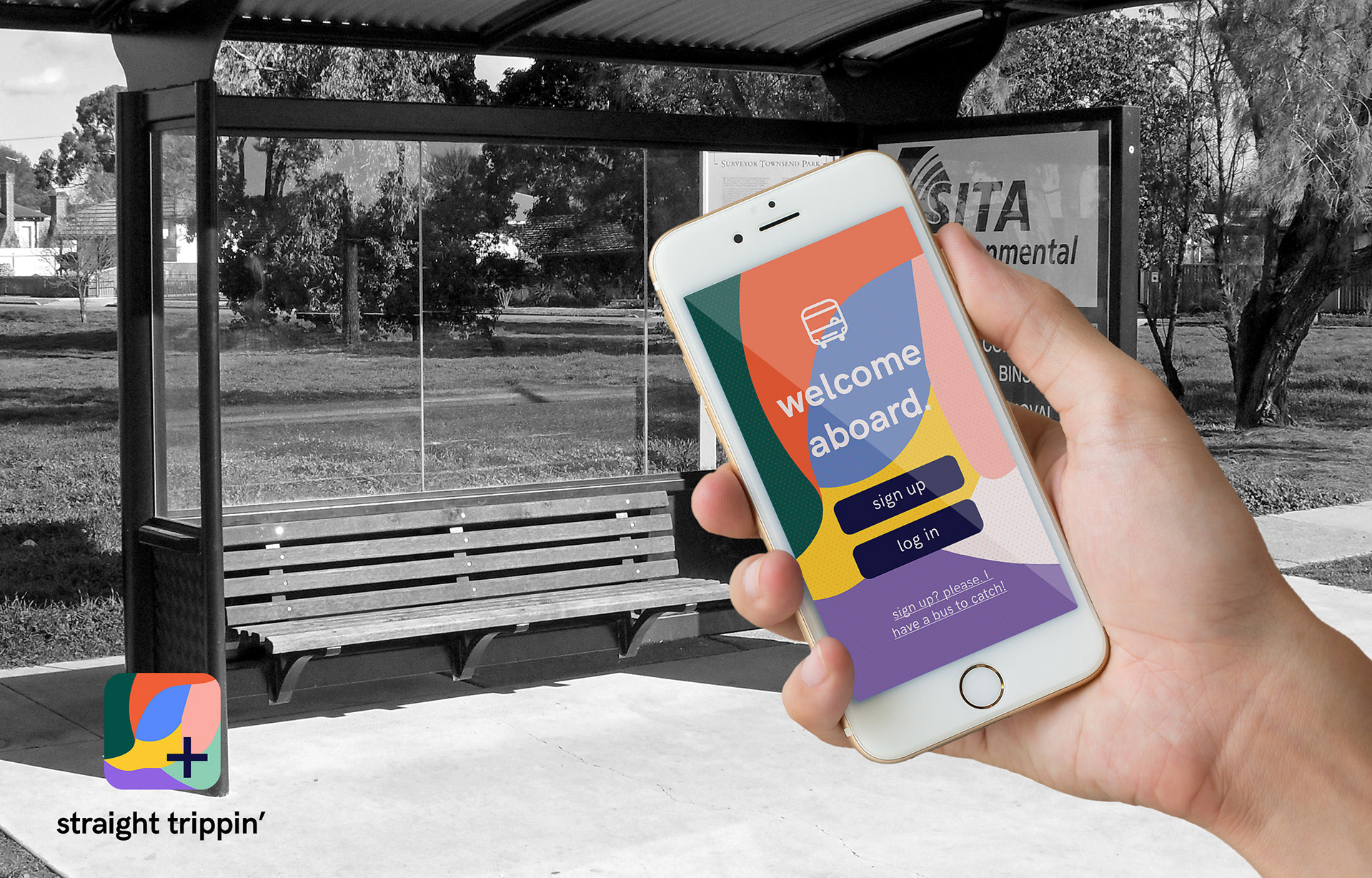 The established brand guidelines consist of bright colors and playful graphic elements that are clean, coherent and approachable. The feel is lighthearted (and occasionally sassy) to entertain, take off the stress of using public transit, and encourage people to use it more.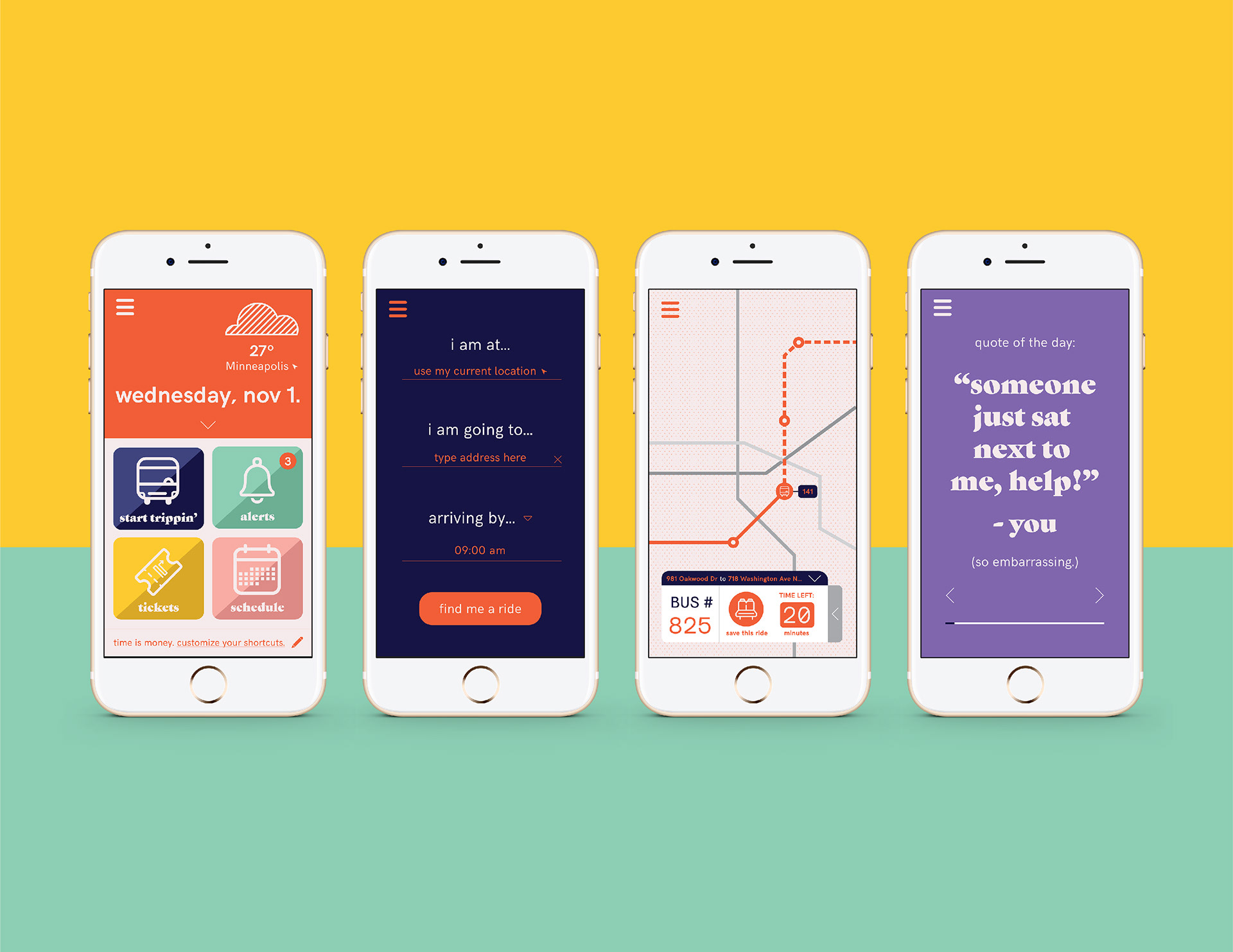 HOME
— This welcome screen gives you an overview of the time, date and weather, as well as alerts of any upcoming traffic and route changes. You can also add your own custom shortcuts, such as opening a saved ride or accessing the bus schedule in one single tap.
START TRIPPIN'
– This section behaves similarly to Google Maps, which lets you to customize your destination, time of arrival, route, among much more. In addition, it also incorporates the bus schedule which allows more flexibility for you to plan for instances in which you might miss a bus.
LIVE MAP
– This map tracks the bus you're on as it moves and provides information as you go, such as the number of each bus stop you pass. It'll also give you a list of places to keep warm or cool down nearby, depending on the weather. This section exists separately from Start Trippin' so that you can start looking up a new ride before your current ride is over.
MY RIDES
– You can also save any past, current or new ride to the "My Rides" page for easy access later. You'll be prompted with options to sync the ride with your calendar, select which days of the week you'll be taking the ride, and set reminders to leave.
ALERTS, TICKETS & SCHEDULE
–
Alerts
are where all the notifications shown in the home page live. Previous alerts remain there until manually cleared, so that you can look back on the last time your pass expired, or when routes opened and closed.
Tickets
 lets you add your bus pass to keep track of how much money you have left, or buy single tickets straight through the app.
Schedule
 allows you to look up all scheduled bus routes throughout the week in more detail, as well as view and edit your own personal calendar.
BUS BUDDY
– This part of the app functions like an e-book, and exists to educate the user on how the bus system works in an informative and entertaining (albeit gently chastising) way. It also gives you something to do on the bus, so you don't have to talk to the person next to you.